Scholastic Shooting Sports Foundation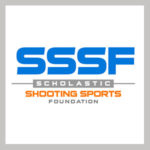 For youth interested in other types of clay shooting, or pistol shooting, YSSA offers programming from the Scholastic Shooting Sports Foundation (SSSF). This national organization currently has two programs (SCTP and SPP) designed to provide kids, from elementary grades through high school and college, with the opportunity to participate in the fun and challenging sports of clay target shooting and action pistol speed shooting. Both SCTP and SPP are structured as team based scholastic competitive shooting programs. It is these programs that are most often followed in high-school and college level competitive shooting.
The Scholastic Clay Target Program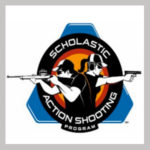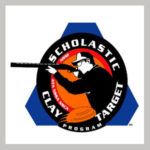 The Scholastic Clay Target Program (SCTP) is a youth-specific, team based clay target shooting activity, which embodies; trapshooting, skeet shooting and sporting clays, as well as a variety of Olympic disciplines.
The Scholastic Action Shooting Program (SASP) Is youth speed shooting stages on steel targets. The program offers kids from 12 years old through college the opportunity to safely participate in our exciting team-based competitions in either the pistol or rifle disciplines. This is a sport that can truly be enjoyed for lifetime. Our athletes compete in pistol centerfire and/or a rim fire and rim fire in the rifle discipline. Targets are steel circle or rectangular plates. All courses of fire are timed events. YSSA has Pistols that can be used and we keep ammo on hand for both rimfire and center fire for reasonable prices. For more information on the YSSA-SASP program click here.