The Tangled Wood is committed to helping out the local Quad City Community. They are passionate about helping out the teachers, police force, firefighters, first responders, and most of all the children of the Quad Cities. The majority of our charitable efforts are geared towards supporting those organizations.
They want to help organizations like ours grow! That's why they have created the Tangled Wood Giving Tree! On August 27, 2019, they have chosen YSSA.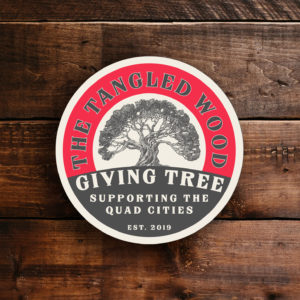 Please join us on Tuesday, Aug 27, from  5pm – 8pm at the Tangled Wood
3636 Tanglewood Road, Bettendorf for a fundraising dinner.
A portion of the food, drink, and merchandise sales between 5-8pm will be donated to Youth Shooting Sports Association.  All you have to do is show up and buy a meal.